Time: 30 Minutes    Yield: 15 Granola Bars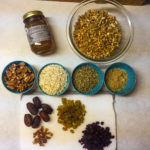 Ingredients:
3 cups granola cereal    
1 cup Fiddler's Honey 
1/3 cup Brown Sugar
1/4 cup Butter
1/2 cup toasted and chopped pecans
1/2 cup toasted whole oats 
1/3 cup toasted Sunflower seeds
1/3 cup Golden Raisins
1/3 cup Craisins 
1/3 Finely Chopped Dates 
1 Pinch of Salt 
In a skillet, on the stove toast pecans on medium heat. Be sure to keep an eye on them. Once cooled, chop pecans to desired size. Once the pecans are toasted, toast the oats until golden brown then set aside to cool. Then, toast sunflower seeds until golden, set aside to cool.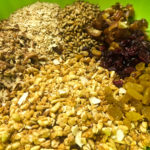 In a large bowl, combine granola cereal, toasted pecans, toasted oats, sunflower seeds, golden raisins, craisins, chopped dates, and pinch of salt.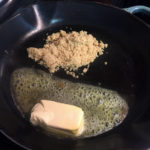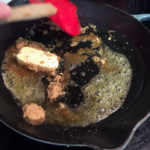 In a skillet on medium heat, melt butter and stir in brown sugar.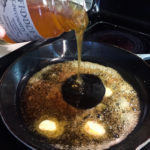 Remove from heat, pour in 1 cup Fiddler's Honey, and stir until combined.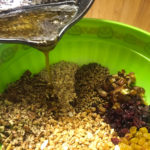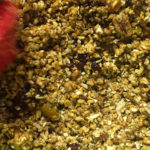 Pour combined butter, sugar, and honey over dry ingredients. Mix well.
Line a sheet pan with parchment paper. Pour combined granola mixture onto sheet pan and evenly distribute.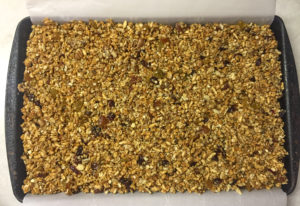 Firmly press down granola mixture into pan. Pro Tip: Spray the bottom of a cup with butter spray and use to press the granola mixture.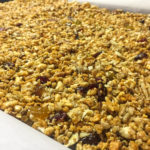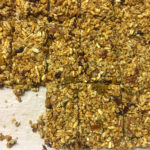 Bake granola mixture in the oven for 10-15 minutes at 350 degrees. 
Remove from oven, let cool, then cut into bars or squares and enjoy!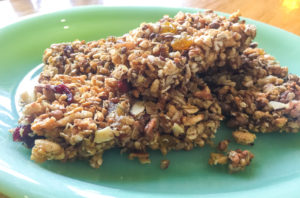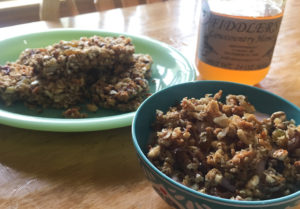 Fiddler's Honey can be purchased at Rizer's Pork and Produce.