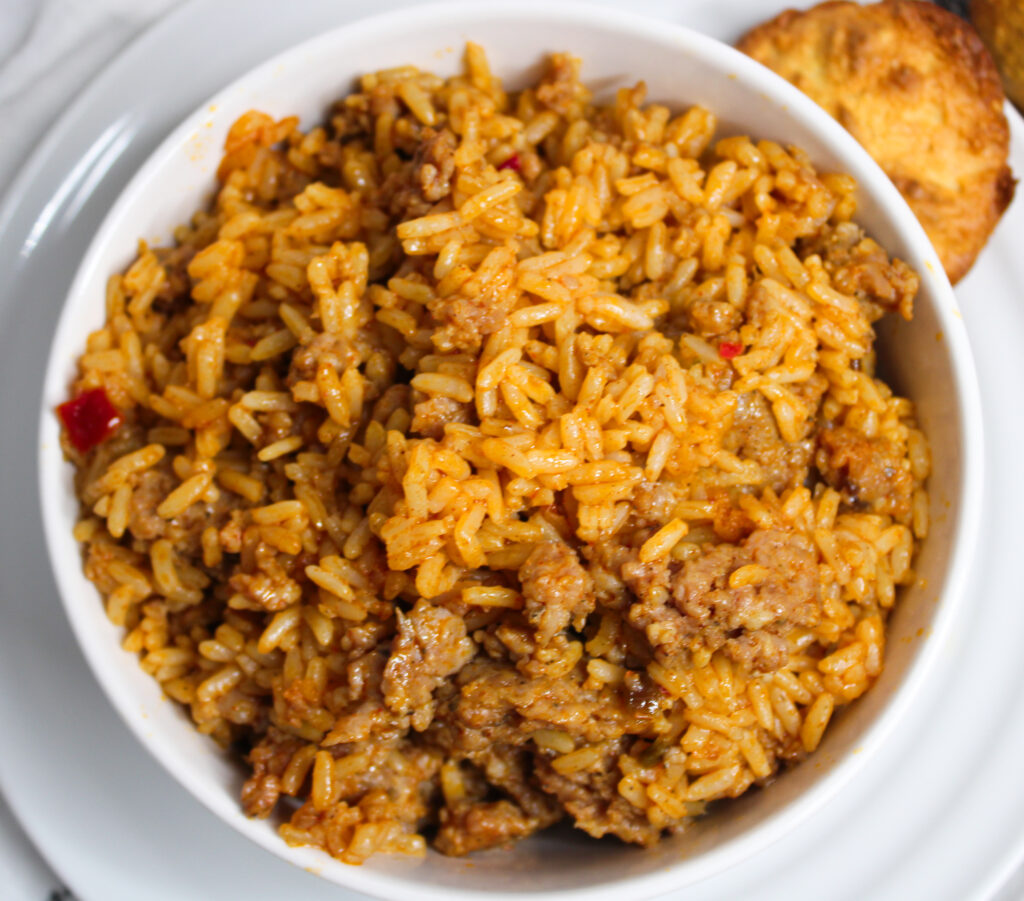 We're back to school days and long nights of homework, sports, activities, parent- teacher nights, and chaos! With this in mind, quick and easy recipes are a MUST to keep your sanity. This easy Rizer's Sausage Jambalaya recipe is low maintenance and delicious- just what you need for those nights after a crazy busy day. Our fresh sausage, Zataran's Jambalaya Rice Mix, and 45 minutes are all you need to complete this meal. Bonus: we've double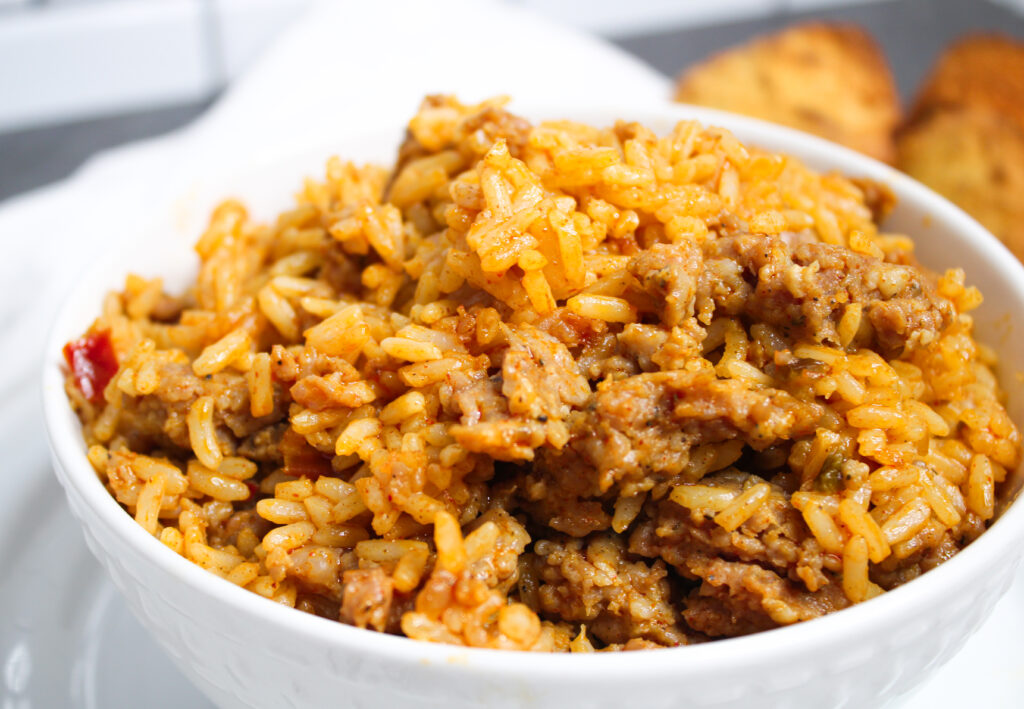 d the normal cooking size to allow you to have leftovers for later in the week! Because let's be honest, cooking every single night is tiring-but the dishes are the worst! Keep reading for the recipe and steps!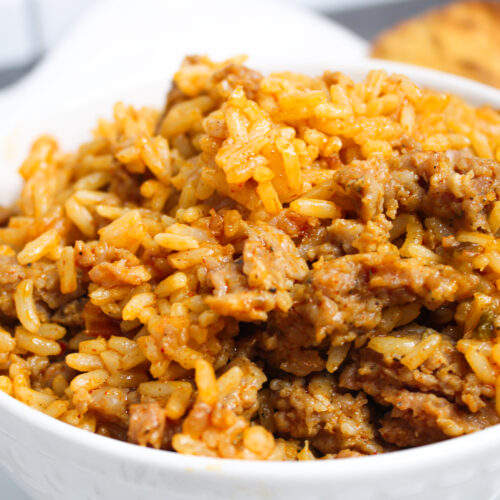 Rizer's Sausage Jambalaya
Easy, three ingredient Rizer's Sausage Jambalaya is your new go-to for those busy days! 
Ingredients
4

Lbs

Rizer's Loose Sausage

(hot or mild)

2

Boxes

Zataran's Jambalaya Rice Mix

8 oz boxes

5

Cups

Water
Instructions
To start, completely cook Rizer's Loose Sausage on stove (med/high) in large pot for approximately 15 minutes or until done.

Once sausage is cooked, in the same pot, pour in 5 cups of water and the 2 boxes of Zataran's Jambalaya rice mix. Stir until combined.

Bring rice and sausage to a boil, turn down heat to med/low, and let cook for approximately 25-30 minutes. Don't forget to stir it every now and then.

Once it is finished, it will look like the photo to the left. When it is complete, there will be no standing water. If after 30 minutes there is still sanding water, continue to cook until gone.

Serve and Enjoy!  For an easy addition to the meal, grab a box of Jiffy cornbread mix and whip up some cornbread!