You know it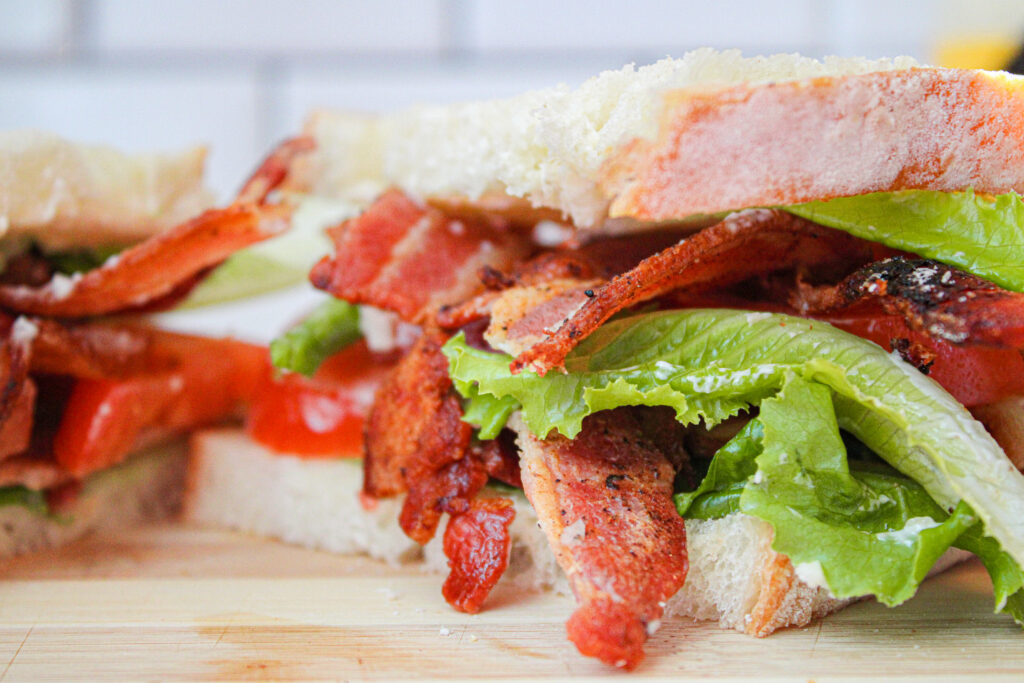 , you love it- and if you don't, you will! These classic southern sandwiches have been around for as long as we're aware of and wahoo are they the best to have on a hot summer day! Nothing beats freshly cooked bacon on a slice of white bread with crisp, cold lettuce and sliced tomato. Oh- and don't forget the Dukes mayo- this is South Carolina after all and Dukes mayo rules the roost. These quick and easy sandwiches are sure to please everyone-either around the campfire or around the pool.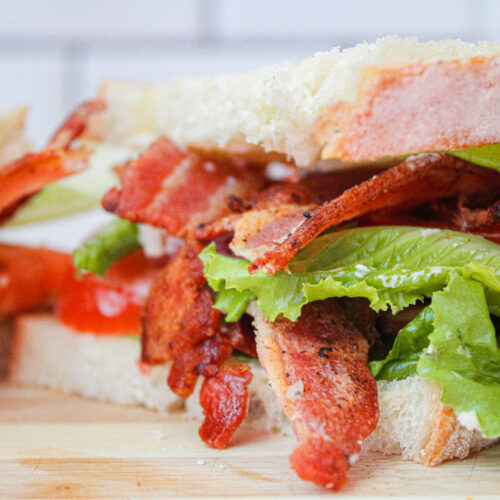 The Classic BLT
Make a classic BLT with us!
Ingredients
2

lbs

Rizer's Bacon

1

loaf

white bread (or whichever you prefer!)

1

head

lettuce

2

large

tomatoes

Dukes Mayo

Salt and pepper (optional)
Instructions
Take 2lbs of Rizer's Bacon and cut strips in half. Place in med/high pan on stove and cook until done. As an alternative, cook bacon in stove at 350℉ for 30 minutes or until done.

Slice tomato, wash and tear lettuce.

Take 2 slices of bread, add Dukes Mayo to each slice of bread, add as much bacon as you wish, top with tomato and lettuce. Add salt and pepper as desired. Enjoy!