WOW! Time certainly flies when you're having fun! This month, we're celebrating our business being open for 20 years and we're just so grateful. We've had a blast all these years being able to serve the community; from offering our farm fresh products -meats and produce- to our lunch buffet to the famous steak nights. We have cultivated friendships, made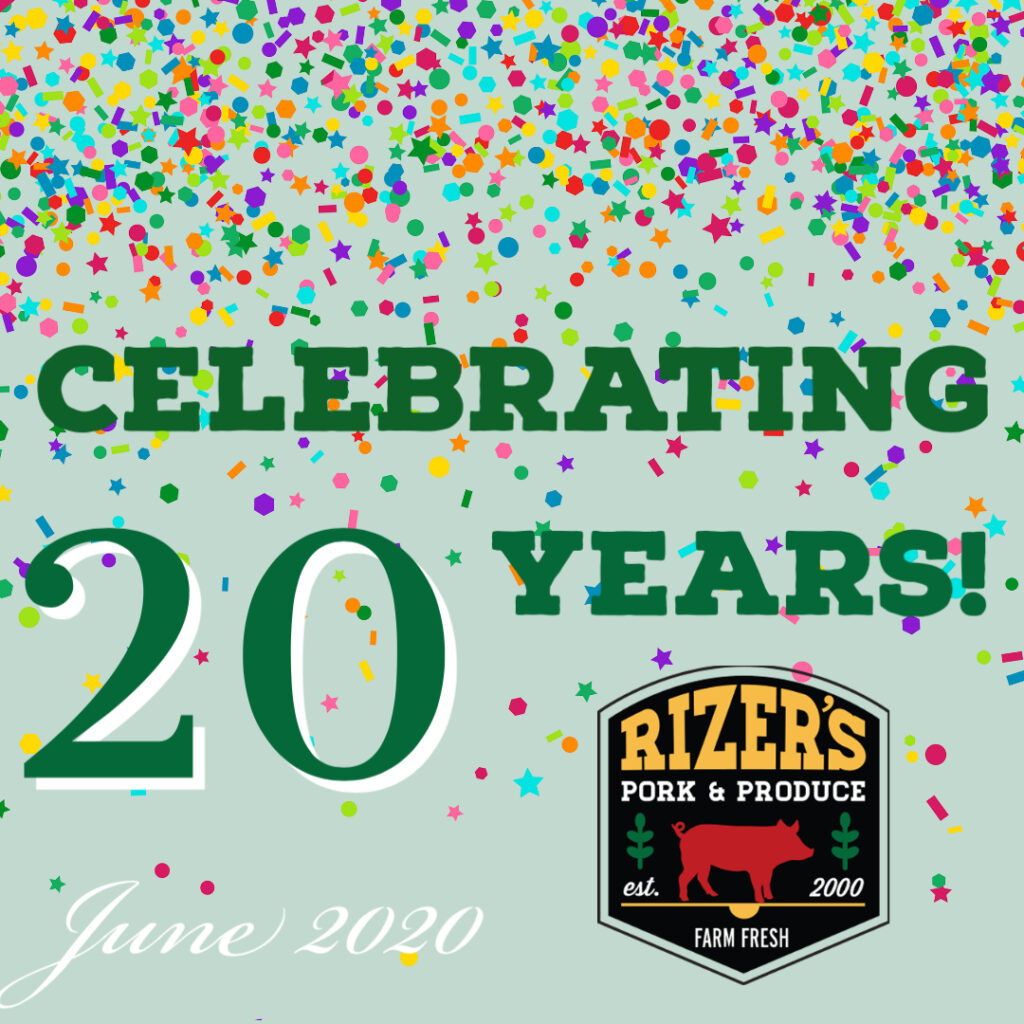 an incalculable amount of fresh sausage, and fried up so many pieces of chicken that we're pretty sure each of us who work there constantly smell like it! Over these last 20 years, we have had the support of so many people. We just want to take this time to say thank you to everyone who has helped us, supported us, and frequented our small business of Rizer's Pork and Produce. We can't wait to see what the next 20 years holds for us and we hope you'll be right beside us the whole way.
From all of us at Rizer's Pork and Produce, thank you!