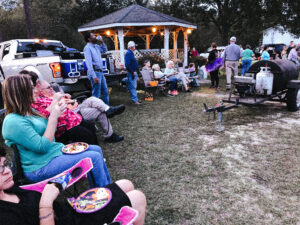 If you've ever been to visit us, you're sure to notice that the houses in the area are spread out over miles. This could pose a problem for our small town's many sweet families during Halloween. After all, a lot of in and out of the car with kiddos is quite the job! However, Lodge Rescue Squad has had the perfect plan for years now- a community dinner and Trick or Treat! The community gathers at our beautiful gazebo in the middle of Lodge – fully decorated for Halloween of course- and enjoys each other's company while the kiddos trick or treat by going around to each family's candy station.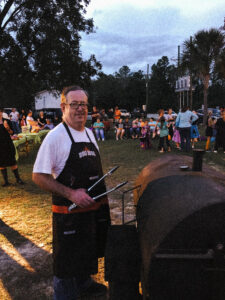 The Lodge Fire and Rescue Squad puts on the event and has hot dogs and chili with endless sides and desserts for everyone to enjoy. You can find one of Rizer's own- Buddy Carter- manning the grill at all times making sure everyone who participates has enough to eat. We love our small town and are so proud to be able to live, work, and serve here.
We hope you had a Happy Halloween!
-Your local family at Rizer's Pork and Produce